Papercut Tableau: A Delicate Presentation / framed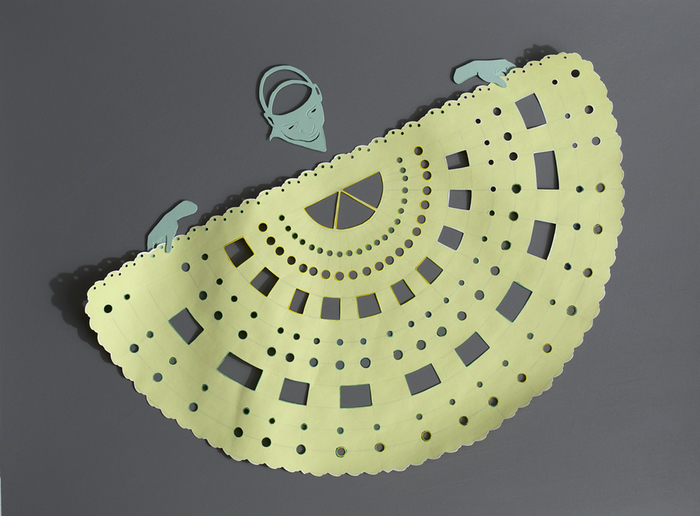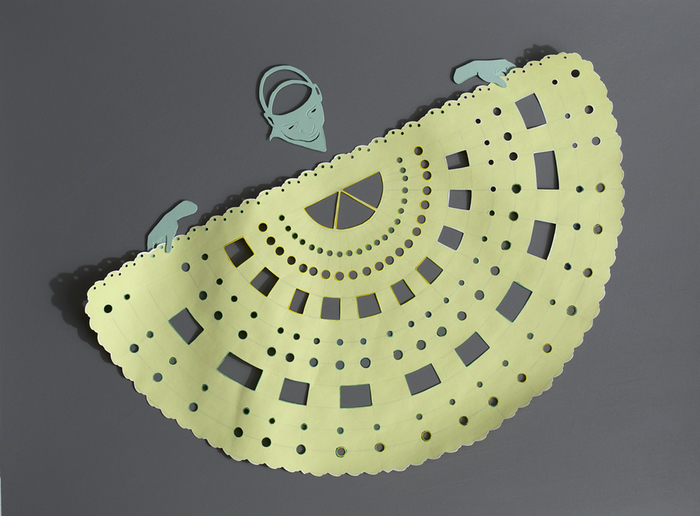 Papercut Tableau: A Delicate Presentation / framed
Situated in an otherworld gray space, a quiet figure holds up her work for your consideration.
A Delicate Presentation is made from paper and acrylic paint, and features a low-level 3D layer of finely detailed cut paper, and subdued colors that highlight the contemplative nature of the work. It is cut, painted, and built entirely by hand.
A Delicate Presentation comes ready to hang in a basic black shadow box frame with a white mat, white spacers and plexiglass glazing.
Artwork: 16x12x.75" Frame: 20x16x1.75" SHIPS: November 2nd