Papercut Tableau: The Potentiality of a Journey / framed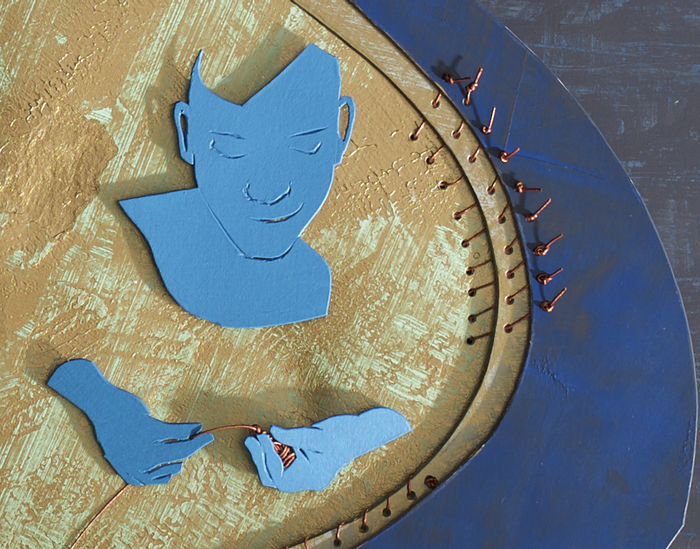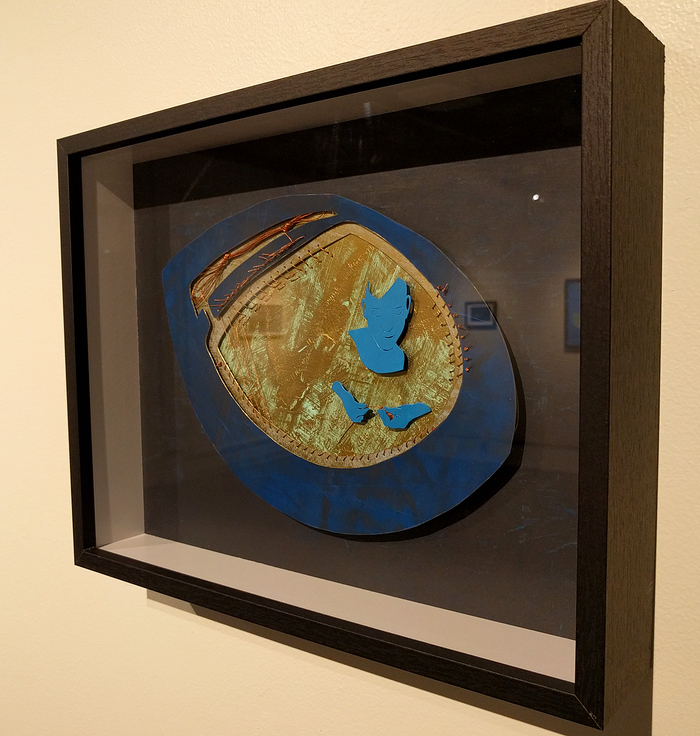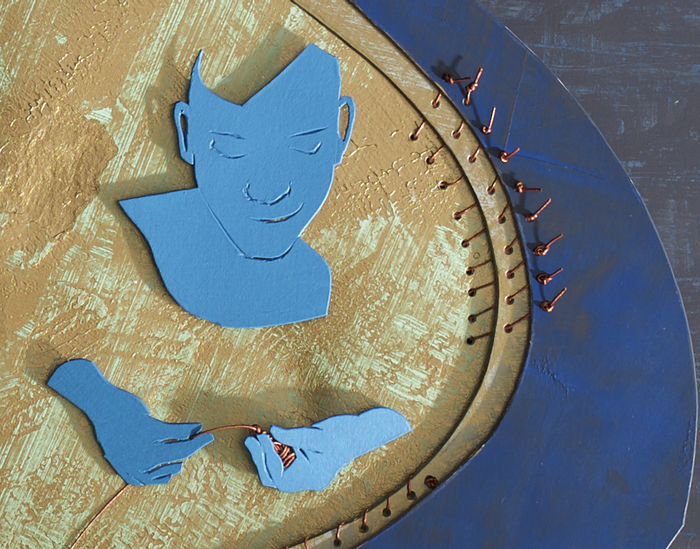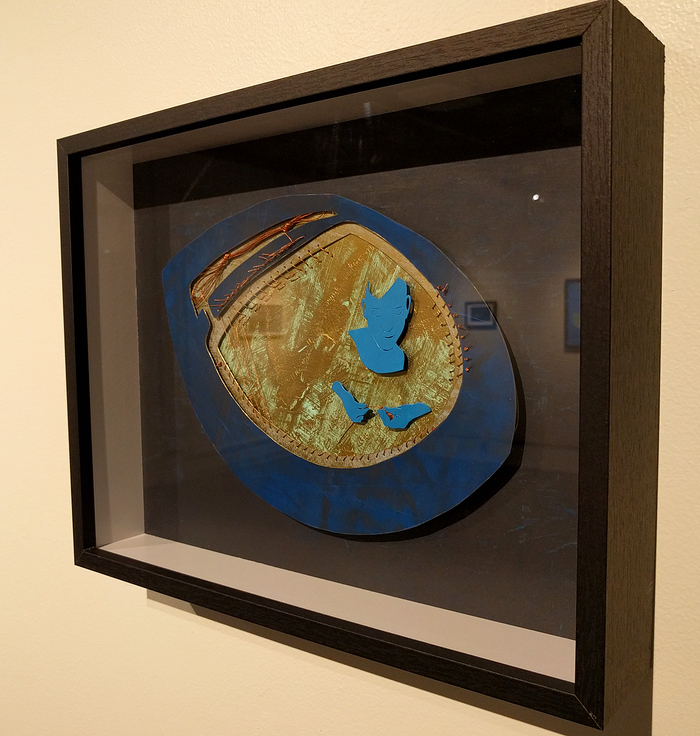 Papercut Tableau: The Potentiality of a Journey / framed
A knowing smile betrays this figure's careful and deliberate plan. She's on a journey. She won't reveal the vessel's destination, but doesn't mind if we look in on her decorative pastime.
Made from paper, acrylic paint, string, and mixed media on panel, The Potentiality of a Journey features 3D layers of finely detailed cut paper, and atmospheric color juxtaposed with bright metallic copper and blue accents. It is cut, painted, and built entirely by hand.
The Potentiality of a Journey comes ready to hang in a basic black shadow box frame with white spacers and plexiglass glazing. It is ready to hang.
Artwork: 14x11x1" Frame: 11.5x14.5x.2.5" SHIPS: November 2nd