Papercut Tableau: The Project is Well Underway. Why Do You Ask? / framed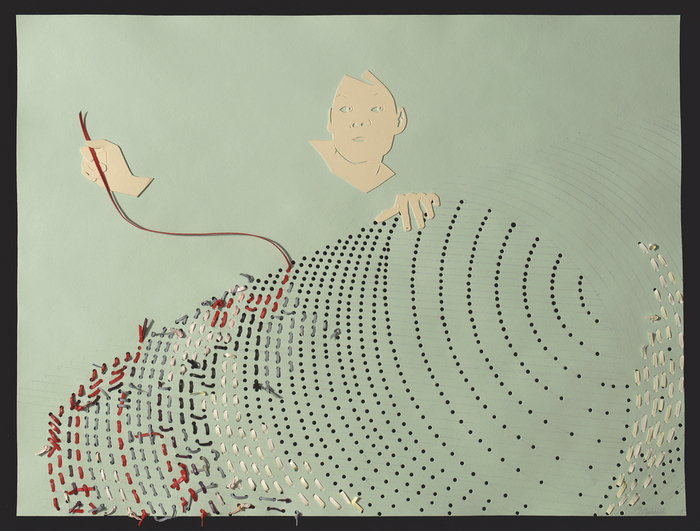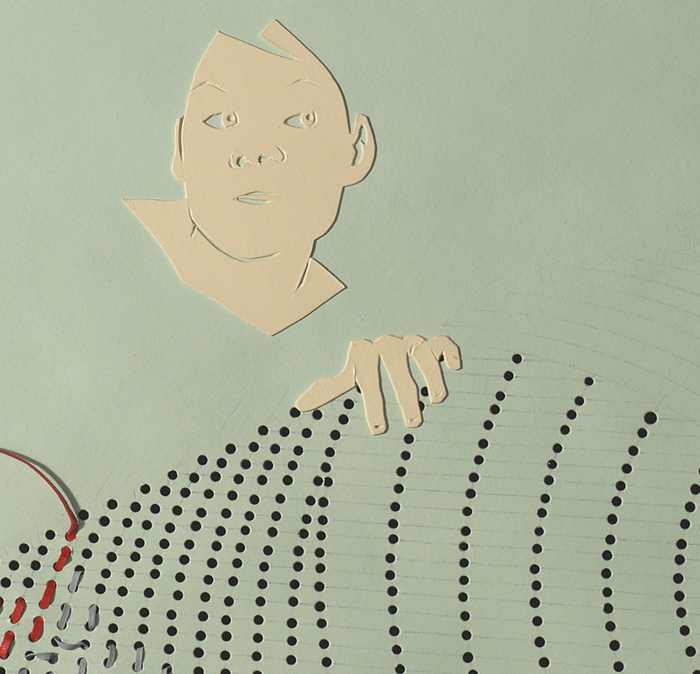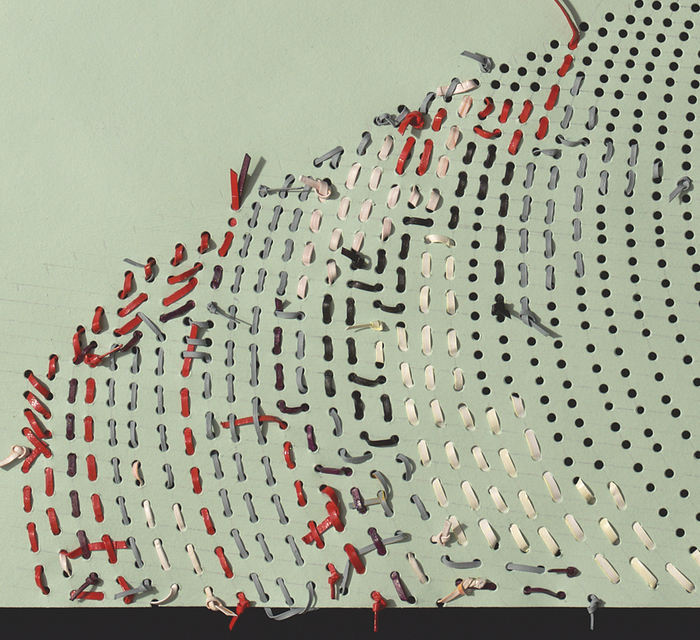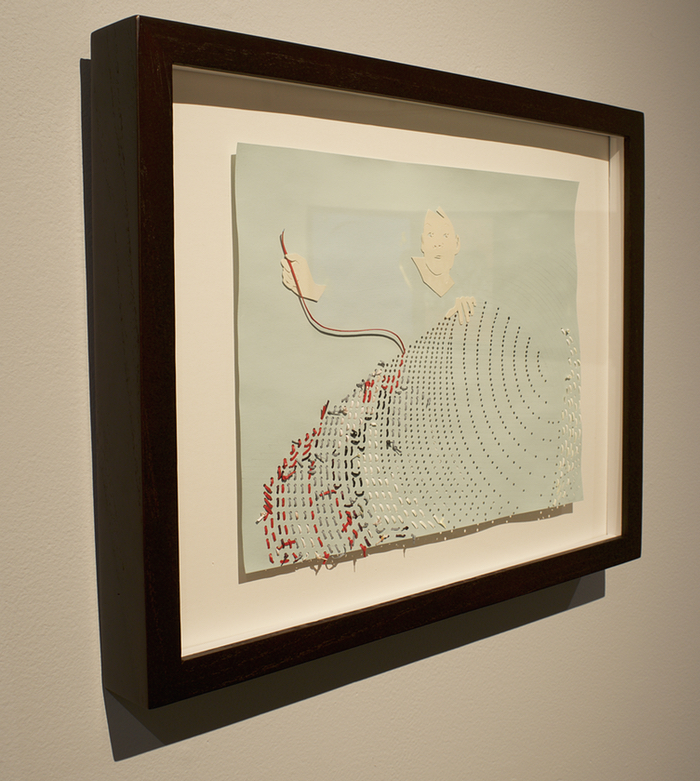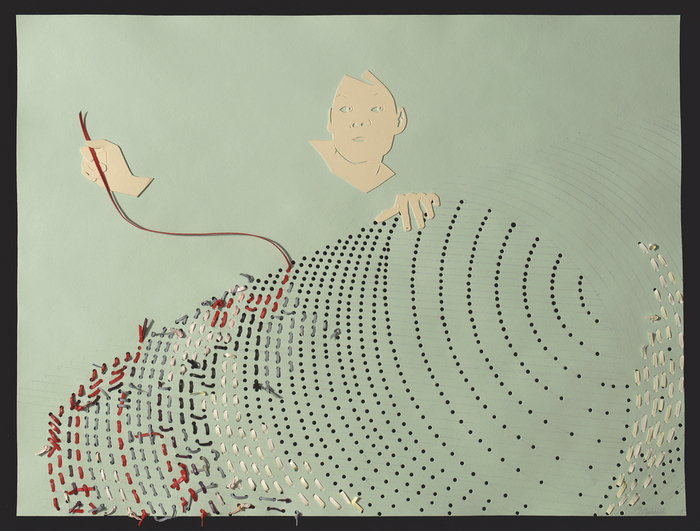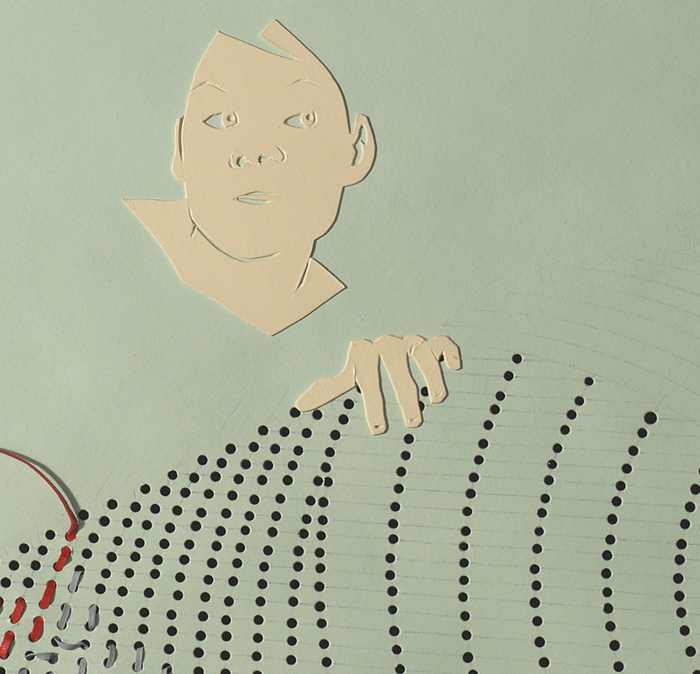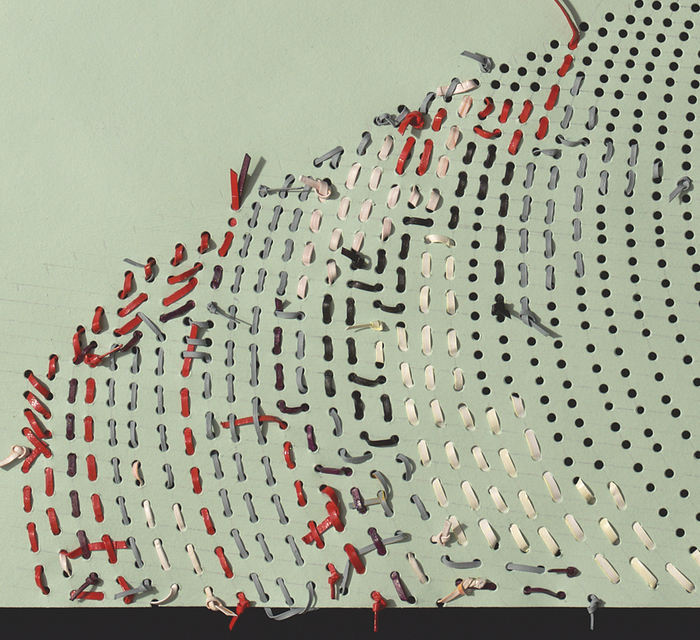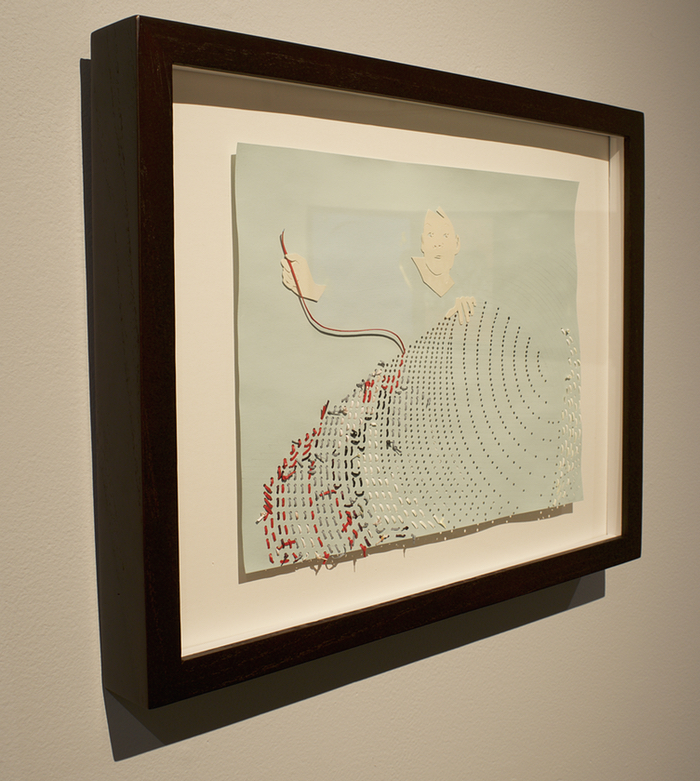 Papercut Tableau: The Project is Well Underway. Why Do You Ask? / framed
After a momentary pause mid-weave, a figure continues her tedious work while feigning attention towards an unseen interrupter.
Made from paper and acrylic paint, this piece features hand cut and painted paper strips woven into hundreds of hand punched holes. The strips spill over the bottom edge of the sheet, and the holes cast beautiful shadows along the backing board.
The Project is Well Underway. Why Do You Ask? is hinge floated into a basic dark walnut shadow box frame with white backing board, white spacers, and plexiglass glazing. It is ready to hang.
Artwork: 12.25x9.25x.25" Frame: 14.5x11.5x1.75" SHIPS: November 2nd